Luxury Restaurant Chain Enhances their Environment with New Climate Solution
.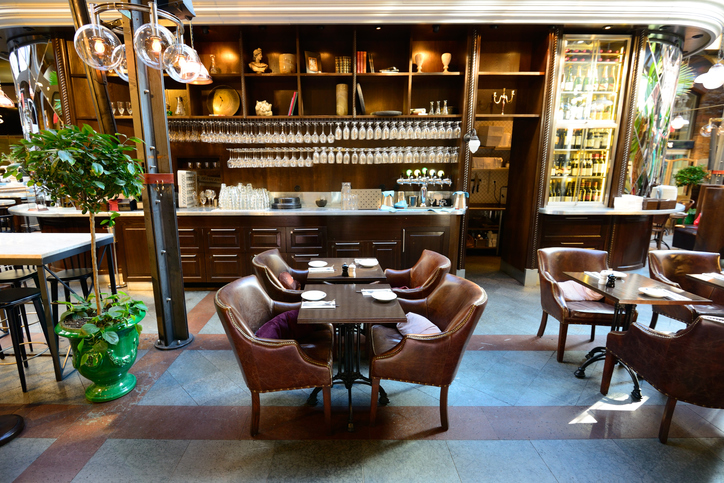 Thermoscreens have worked with a leading luxury restaurant to deliver a discreet energy efficient climate solution to ensure its valued guests would always enjoy a warm welcome. 
Challenge
Diners at top London restaurants expect an exceptional culinary experience – from the moment they walk through the doors to when they leave.
A leading Covent Garden establishment found that cold air from the opening entrance doors was making its lobby and customer waiting area a less than welcoming environment to the lavish surroundings.
Naturally this was not the first impression the restaurant wanted to make for its discerning diners.
Additionally, the constant changes of temperature would put unnecessary and uneconomical strain on the restaurant's heating and air conditioning system.
Solution
While the initial enquiry was to implement a heating solution, it quickly became apparent to Thermoscreens' technical team that an air curtain would be the right answer to the restaurant's dilemma.
Air curtains ensure warm air is retained with the building and that any cold air is prevented from entering, while at the same time allowing doors to be opened enabling unobstructed pedestrian access without occupants suffering icy blasts from outside. 
Therefore the team recommended the Thermoscreen C1500 electric recessed unit as it delivers sufficient air velocity to keep out cold air. During the summer months the air curtain can be run in ambient mode which will also help to keep the warm air outside from entering the restaurant.
Result
Building entrances equipped with air curtains have been scientifically proven to be more energy efficient than entrances incorporating single door heaters or vestibules. 
Air curtains help to ensure a clean and healthy environment, repelling exhaust gas, dust, smoke, noxious odours and insects. 
Conclusion
With air curtains now installed, customers and staff can enjoy the full luxury experience they would expect from a top-quality London restaurant.
"Thermoscreens is renowned for providing exceptional solutions across a range of sectors and applications," said UK Sales Director, Iain Murray.  
"Every customer application requires its own careful assessment to ensure the optimum solution. In this case, the restaurant required an efficient system with minimal noise disturbance to ensure their valued diners were always comfortable in their establishment. 
"We have a range of solutions to suit every client need. Whether you're looking for an air curtain for a shop entrance or a public building we have a style to suit you. Our air curtains can be heated by either water, electric or heat pump and there are also models available for ambient applications where no heat is required."