How to Use Your Thermoscreens Air Curtain
.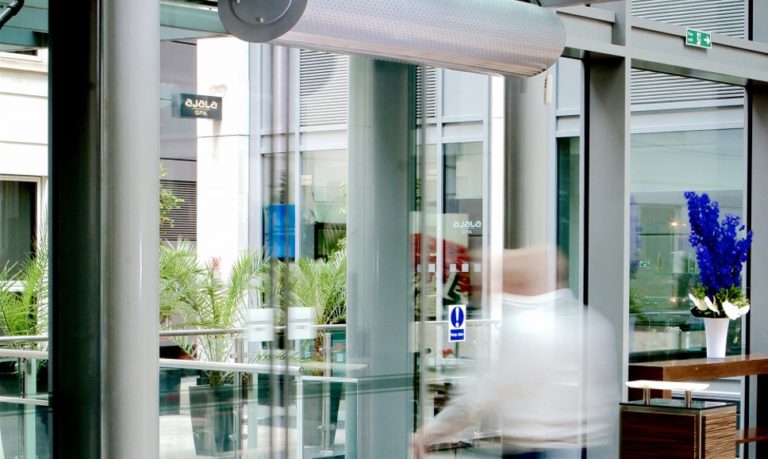 Have you recently purchased one of our air curtains? We've created this quick 4 step overview to get to grips with the basic product operation.
Using air curtains
Using your air curtains is made simple with help from Thermoscreens. Whether you're looking for an air curtain for a retail, commercial or industrial environment, let our step-by-step process guide you:

Step 1: Switching the unit on/off
This feature turns the air curtain on or off. If your unit is electric and the unit is heating, when switched off, the fan will run-on for approximately 2 minutes to dissipate heat.
Step 2: Changing the temperature
In Auto mode (which is indicated by the LED light being on (2)) to set the temperature, press the up/down arrows until the LED lights on the scale (3) are at the level which you require.
Step 3: Heater level controls
The controller will then regulate the air curtains heat output automatically according to the set temperature. If you just want constant heat, make sure that the "Auto" button is switched off. You can only set the heating from no heat, half or full heat. This will also show on the LED lights (3).
Step 4: Changing fan speed
You're also able to switch between low, medium and high depending on your requirement. The LED lights will show which you have selected.
Now you've read our four-step guide, you should be fully equipped to use your unit. Still have queries regarding how to use your air curtain? Get in touch with a member of our expert team today who can provide you with further information.