How to use air curtains
.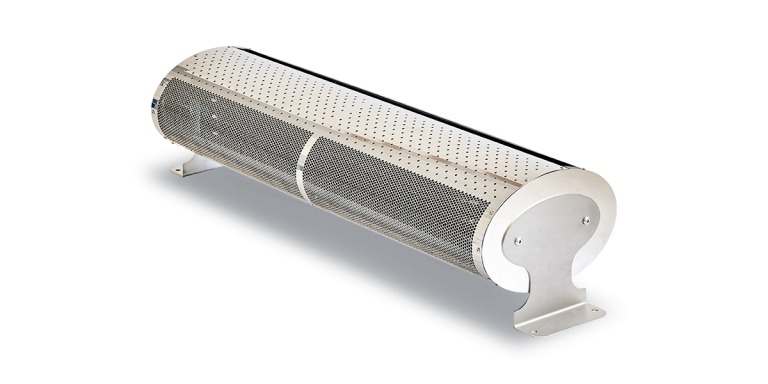 If you have recently purchased an air curtain, or are deciding what air curtain may be the right fit for you, you will most likely be wondering just how exactly air curtains work. If this is the case, there is no need to worry – our four-step guide will advise you how to utilize your air curtains to its maximum efficiency.
Using Air Curtains
With our simple installation guide, you'll be able to reap the benefits of our air curtains in just a few moments. Whether you're searching for an air curtain door for a retail setting, commercial buildings, or the industrial sector – follow our 4-step guide below:
4 steps to using your air curtain
Step 1: Switching on your unit
Number one on the diagram displayed above switches your air curtain on, or off. If your air curtain unit is electric, and in heating mode, when it's switched off, the fan will then run for roughly two minutes in order to disperse the heat released from the air curtain.
Step 2: Automatic mode
In automatic mode, your air curtain will circulate heat based on the environment. You know when your machine is in auto mode when the automatic LED light has appeared.
Step 3: Temperature controls
To set the temperature, you need to press the up/down arrows until the LED lights on the scale (3) are at the level you desire. If you want constant heat from your air curtain, the 'Auto mode' button (2) needs to be turned off.
This system allows you to set the heating to no heat, full heat or half heat, which will be indicated by the LED lights.
Step 4: Changing the fan speed
Once you've decided on which level of heat you need, you may also need to change the fan speed of your air curtain heater to low, medium or high. This will be indicated by LED lights on the unit.
After these steps, you  should now be fully equipped to use your air curtain unit, however, if you have any further questions, don't hesitate to get in touch with our expert team.